Here's to Your Health!
Ideas, Recipes, and Tools for Eating Well
Wellness
|
Health & Wellness Article
Search for Healthy Articles
Find Healthy Recipes
May We Recommend
Diet Preferences
Please

login

to set your preferences
WELLNESS TOOLS
EATING BY COLOR
Healthy Aging
Blues
Immunity
Orange
Antioxidant
Green
Prevention
White
Cancer-Fighting
Red
WHAT'S IN SEASON?
GLOSSARY
Healthy Pin of the Week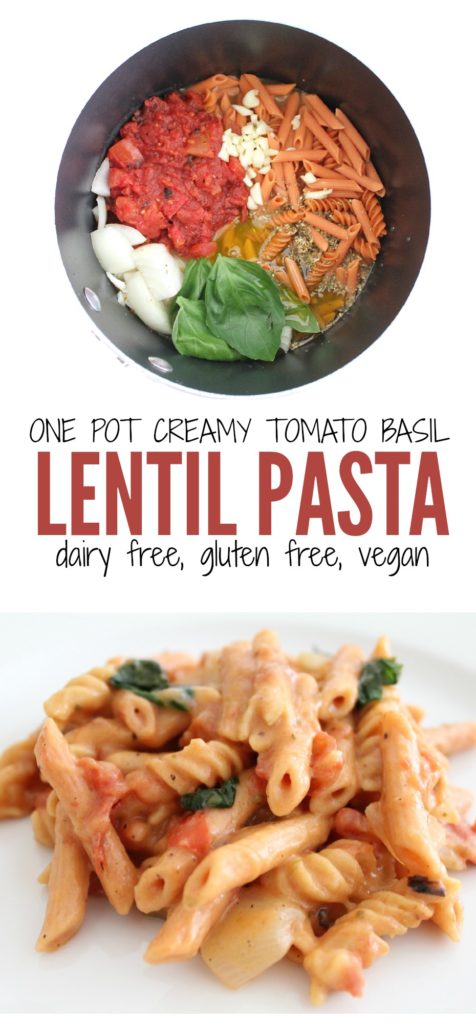 Gluten Free, Dairy Free and Vegan One Pot Creamy Tomato Basil Lentil Pasta
Peaches For Life
Peaches come in a variety of colors, and depending on where they were grown, it's possible for them to have a different flavor also. For example golden, white and red colored peaches are all different from one another. Golden colored peaches are a summertime favorite. This variety is canned most often. The golden peaches have an orange and pink outer skin while the inner flesh is a yellow. White colored peaches are less acidic and tend to be sweeter than their golden counterpart. White peaches originated in Asia, and their sweeter taste is due to the dominant "honey gene". The outer skin is a mix of pink and red, while the inner flesh is white like an apple. A third and arguably the "finest" variety of peach comes from France. The "peches de vigne" or vineyard peach, has a combination of grey, red, and brown outer skin with a predominantly red inner flesh. While it may not be the most attractive to look at, the taste is said to be superb. The "peches de vigne" is also called, "peche sanguine" or blood peach.
Generally, good peaches have a fragrant aroma, are bright and vivid in color, with a well-defined cleft. Typically, peaches have a rosy blush to their skin. This is an inherent trait though, not an indicator of ripeness. Avoid peaches that have any green on their skin. This indicates immaturity when it was picked. An immature peach will never fully ripen. Once the peach is taken from the branch, the sugar production ceases immediately. Placing a peach in a paper bag will cause it to soften over the next few days, making it more enjoyable. When looking for a ripe peach, find one that is firm, not hard, it should yield when lightly squeezed, but not be soft or mushy.
Peaches are a healthy snack, averaging only 37 calories. They're sweet and juicy, and able to satisfy a sweet tooth craving. Similarly to apples, a fresh cut peach will begin to brown, oxidize, once exposed to air. A simple remedy is to rinse the peach after cutting, then add a few drops of lemon to the exposed area. The lemon juice acts as a barrier, preventing further oxidation.
Peaches are one of the tastiest fruits around, they have a fantastic combination of sweetness and tenderness that causes them to stand out among other fruits. If you're feeling inspired to cook, bake or purée, try these ultra delicious peach inspired recipes!
Crispy Peach & Blueberry Bites
Ingredients
1 lb. blueberries
1/2 cup brown sugar
2/3 cup pecans (coarsely chopped)
3 peaches (halved, pitted, and sliced 1/2 inch thick)

1/4 cup sugar

1/4 teaspoon salt

3 teaspoons cornstarch

3 oz. flour
1/2 teaspoon ground cinnamon
2 oz. unsalted butter (plus more for pan)

Directions
Preheat oven to 375 ° F.
Stir together cinnamon, half the salt, flour and brown sugar in a bowl. Add butter and work in with fingers until clumps form. Add in pecans and mix together.
In a separate bowl, mix together remaining salt, sugar, blueberries, cornstarch and peaches. Stir together until fruit is evenly coated.
Butter a large pan and spread out fruit mixture. Sprinkle brown sugar on fruit.
Place in oven, bake for 40-45 minutes. Center should brown and bubble.
Allow cooling then cut into equal sized pieces.
Servings 10
Chilly Peach Popsicles
Ingredients
1 1/2 cups orange juice
2 peaches (sliced)
1/2 cup apple juice
8 strawberries (hulled and sliced)
Directions
Place apple juice, orange juice, peaches, 4 strawberries in a blender. Blend until fully mixed.
Dice the remaining strawberries into small chunks.
Skim the top froth off the mixture. Partially fill ice pop molds, place chopped strawberries in mold and fill with blender mixture.
Place in the freezer for 1 hour. Remove from freezer to place sticks in center of molds. Return to freezer for 12 hours to fully freeze.
Servings 10
Baked Peach Lemonade
Ingredients
1 tablespoon sugar
4 peaches (pitted and halved)
4 cups lemonade
Directions
Preheat oven to 400° F.
With peaches on a baking sheet, flesh side up, sprinkle with sugar. Bake for 10-15 minutes, until tops are juicy and lightly browned.
Remove peaches from oven. Allow cooling and then removing skins. Place peaches in a blender and purée. Peaches should be frothy.
Pour peach purée in a pitcher. Add lemonade and place in refrigerator. Keep peach lemonade in refrigerator until chilled. Stir contents together before serving.
Servings 4
Stuffed French Toast With Peaches & Cream
Ingredients
4 slices French bread
1 peach (sliced)
1 teaspoon ground cinnamon
1 tablespoon powdered sugar
4 eggs
1 1/2 teaspoon vanilla extract
1/2 cup milk
4 oz. cream cheese
Directions
Mix together cinnamon, cream cheese, 1/2 teaspoon vanilla extract, 1/2 teaspoon cinnamon and sugar. Stir until smooth texture.
Spread cream cheese mixture on one slice of bread, place peach on top and cover with second slice of bread. Effectively creating a sandwich. Repeat process to create second sandwich.
In a large bowl, beat together vanilla, eggs, remaining cinnamon and vanilla. Dip both sides of sandwich in bowl. Repeat with second sandwich.
Heat skillet on medium-high heat. Place sandwiches on skillet and cook 4-5 minutes per side, until golden brown.
Serve with maple syrup and enjoy!
Servings 2
Refreshing Peach Coolers
Ingredients
1 teaspoon sugar
1 1/2 oz. orange juice
1 oz. peach (pitted, peeled)
5 oz. club soda
Directions
Place peach in blender, blend until smooth.
Pour peach purée in tall glass, add ice cubes, sugar and orange juice.
Add club soda to glass slowly. Once glass is full, stir mixture together and enjoy!
Servings 1
The perfect recipes for the school year!
When it comes to the school year, you usually have less time to make breakfast, lunch and dinner. Try these tasty recipes, they're easy, quick and delicious!
View Recipes >
Throw something on the barbie!
Summer is here and boy do we have a few delicious recipes for you! Try them out today, you won't regret it!
View Recipes >