Here's to Your Health!
Ideas, Recipes, and Tools for Eating Well
Wellness
|
Healthy Eating Article
Search for Healthy Articles
Find Healthy Recipes
May We Recommend
Easy Roasted Brussels Sprouts
Diet Preferences
Please

login

to set your preferences
WELLNESS TOOLS
EATING BY COLOR
Healthy Aging
Blues
Immunity
Orange
Antioxidant
Green
Prevention
White
Cancer-Fighting
Red
WHAT'S IN SEASON?
GLOSSARY
Healthy Pin of the Week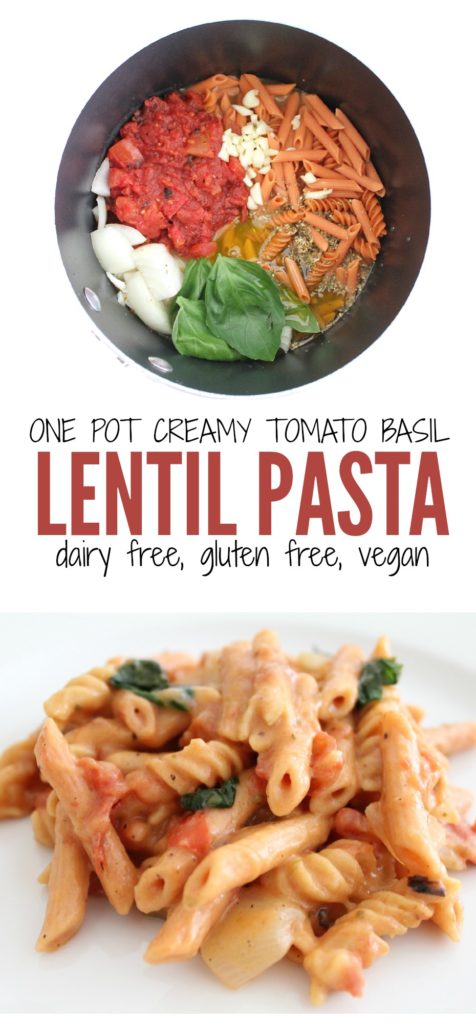 Gluten Free, Dairy Free and Vegan One Pot Creamy Tomato Basil Lentil Pasta
Salads For The Season
Healthy Fall Favorites
During the warmest months of the year, when juicy berries in every shade of red and blue are bursting with sweet ripeness, and cool, crisp greens are sensationally light and satisfying, summer salads are enjoyed morning, noon and night. Whether it's a colorful fruit salad served alongside breakfast, lettuces tossed in flavorful vinaigrette for lunch, or a beautiful salad savored as a starter, side dish or main course, salads are a favorite of the season.
Summer may be over, but there's no reason to leave your salad-eating days behind. Fall puts forth a beautiful array of fruits and nuts that are delicious tossed with salad greens, pairing perfectly well with one another to create a truly harmonious mix of flavors and textures. Here are five healthy favorites for flavorful and delicious fall salads.
Apples
Low in fat and sodium, and high in vitamin C, apples are an autumnal favorite, loved for their beautiful color and pleasing tastes and textures, ranging from terrifically crisp and tart, to juicy and sweet. Apples are an important source of insoluble and soluble fiber, which can help lower cholesterol, and they provide a wide variety of crucial vitamins and nutrients that help the body stay healthy.
Lend fantastic flavor and crunch to salads of any kind with apples. Diced apple is a great complement to spinach or Romaine lettuces; adds a sweet touch to savory chicken or tuna salads; and is great tossed with halved grapes, citrus segments or sliced banana for a nutritious fruit salad that will more than satisfy your sweet tooth.
Pears
A source of fiber, which can help keep your digestive tract functioning and may aid in the prevention of some kinds of cancers, pears are a sweet, fragrant fall fruit that also contain copper and vitamin C. Vitamin C helps keep your immune system strong—a key to staying healthy—by aiding the body in its fight against certain viruses and bacteria. Copper and vitamin C can also help protect the body from free radical damage.
Super sweet, or delightfully spicy, pears make a sensational salad addition, balancing out robustly flavored foods ranging from peppery arugula and creamy blue cheeses, to sliced red onions and toasted nuts.
Pomegranate
With a season that begins in September, pomegranates are a very popular fall and winter fruit. The tiny seeds of the pomegranate are packed full of fiber, while pomegranate juice is low in calories, and a healthy source of vitamin C and potassium, as well as some specific antioxidants, believed to help prevent heart disease and cancer.
Pomegranate seeds add great texture to salads, and a wide variety of other dishes. Whether you enjoy them as a tasty snack, use as a garnish to sweet and savory dishes, or press them to extract the pomegranate juice, they're truly tasty!
Raisins
Although they're available year round, raisins are frequently enjoyed during autumn, when kids head back to school and classic, cool weather recipes are craved. Tender, sweet and versatile, raisins are a source of the mineral boron, which is thought to help keep bones strong and healthy.
An easy way to add healthy antioxidants into your diet, raisins are perfect for snack time, and terrific sprinkled over salad greens, tossed in chicken salads, or added to an array of vegetable side dishes.
Walnuts
Help keep your heart healthy (and make your salads even more delicious!) with walnuts. Like raisins, walnuts are available all year long, yet their flavor and texture work particularly well with numerous foods that are favored during the coolest months of the year. Walnuts are a wonderful source of omega-3 essential fatty acids, and also contain ellagic acid, an antioxidant compound that can help keep the immune system functioning. The benefits of omega-3 are numerous, and include the promotion of cardiovascular health, and anti-inflammatory benefits.
When walnuts are matched up in a salad with ripe pears or apples, the combination of flavors and textures is simply superb. Add a handful of chopped walnuts to your favorite salad fixings, and you have a one-dish celebration of some of fall's finest and healthiest foods!
Key Terms in This Article
See Other Articles Like This
raisins
citrus
copper
arugula
omega-3
salad
Romaine
grapes
apples
cholesterol
vitamin C
spinach
Vegetarian
banana
walnuts
potassium
berries
fiber
pears
antioxidants
What dinnertime dilemma?
Delectable dinner options that everyone can enjoy. Whether you're looking for something healthy or hearty, we've got the right dish for you.
View Recipes >
The Real Flavor of Mardi Gras!
Ah, C'est bon ca (Ah, that's good), describes cajun cooking perfectly. Louisiana has a cuisine that's unlike anywhere else in the United States. Mixing French with Southern, and making something truly unique.
View Recipes >