Here's to Your Health!
Ideas, Recipes, and Tools for Eating Well
Wellness
|
Healthy Entertaining Article
Search for Healthy Articles
Find Healthy Recipes
May We Recommend
3-Ingredient Nutella Brownies
Diet Preferences
Please

login

to set your preferences
WELLNESS TOOLS
EATING BY COLOR
Healthy Aging
Blues
Immunity
Orange
Antioxidant
Green
Prevention
White
Cancer-Fighting
Red
WHAT'S IN SEASON?
GLOSSARY
Healthy Pin of the Week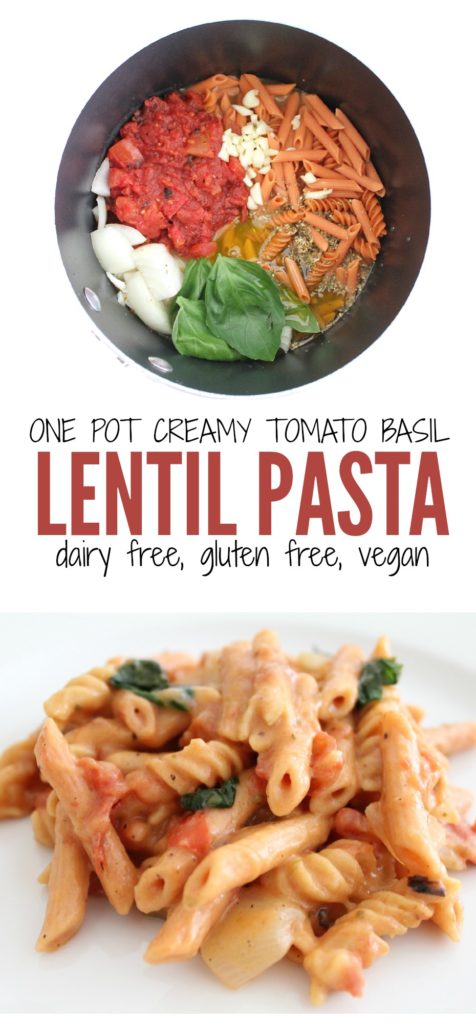 Gluten Free, Dairy Free and Vegan One Pot Creamy Tomato Basil Lentil Pasta
Healthy Holiday Hors D'oeuvres
Celebrate The Season With These Festive & Flavorful Favorites
With so many events filling up the weeks between Thanksgiving and New Year's Day, maintaining a healthy, well-balanced diet can seem nearly impossible. From office parties to holiday get-togethers there are plenty of opportunities to indulge, and some of the hardest foods to resist are those holiday d'oeuvres. Whether they're on a buffet table or conveniently passed on trays, appetizers are intended to be incredibly enticing. The good news, however, is that there are some fantastic hors d'oeuvres that are flavorful and satisfying, and good for you, too! Whether you're hosting a party or bringing an appetizer to share, these favorites will help you go from one holiday gathering to the next while still maintaining a healthy lifestyle.
Hummus
Rich, creamy and satisfying, hummus is a healthy dip that is great served with crackers, pita chips or freshly cut veggies. Hummus is made with mashed or pureed chickpeas and other ingredients such as garlic, heart-healthy olive oil, and lemon juice. Chickpeas (or garbanzo beans) have a mild, slightly nutty flavor, and are packed with nutritional benefits. The fiber found in chickpeas can help lower cholesterol and aid with digestion, and chickpeas are also a fantastic source of healthy protein.
Mixed Nuts
When guests are mingling, it's nice to have some simple munchies on hand. Setting out dishes of mixed nuts around the room will ensure that everyone can conveniently snack away, and help minimize a build-up at the buffet! Pretty bowls filled with healthy nuts like almonds, walnuts, or cashews are perfect for party time. Almonds are a tasty source of manganese, walnuts offer beneficial omega-3 fatty acids, and cashews are a source of magnesium, which contributes to bone health.
Shrimp Cocktail
A satisfying combination of flavors and textures that won't weigh you down, this classic appetizer is a great addition to any holiday spread. A source of vitamin B12 and vitamin D, shrimp is a low-calorie protein that provides omega-3 fats (believed to help improve memory) and other beneficial vitamins and nutrients. If you love shrimp dunked in cocktail sauce, try making your own homemade cocktail sauce—it gives you more control over the condiment's nutritional value. Otherwise, just add a little lemon to your shrimp! A squirt of lemon juice offers some refreshing, mouth-puckering zing to a succulent, cold and crisp shrimp—without adding a significant amount of calories.
Key Terms in This Article
See Other Articles Like This
omega-3
olive oil
manganese
walnuts
lemon
vitamin B12
garlic
cashews
almonds
protein
vegetables
fiber
magnesium
protein
High Protein
What dinnertime dilemma?
Delectable dinner options that everyone can enjoy. Whether you're looking for something healthy or hearty, we've got the right dish for you.
View Recipes >
The Real Flavor of Mardi Gras!
Ah, C'est bon ca (Ah, that's good), describes cajun cooking perfectly. Louisiana has a cuisine that's unlike anywhere else in the United States. Mixing French with Southern, and making something truly unique.
View Recipes >