Here's to Your Health!
Ideas, Recipes, and Tools for Eating Well
Wellness
|
Sustainable Eating Article
Search for Healthy Articles
Find Healthy Recipes
May We Recommend
Diet Preferences
Please

login

to set your preferences
WELLNESS TOOLS
EATING BY COLOR
Healthy Aging
Blues
Immunity
Orange
Antioxidant
Green
Prevention
White
Cancer-Fighting
Red
WHAT'S IN SEASON?
GLOSSARY
Healthy Pin of the Week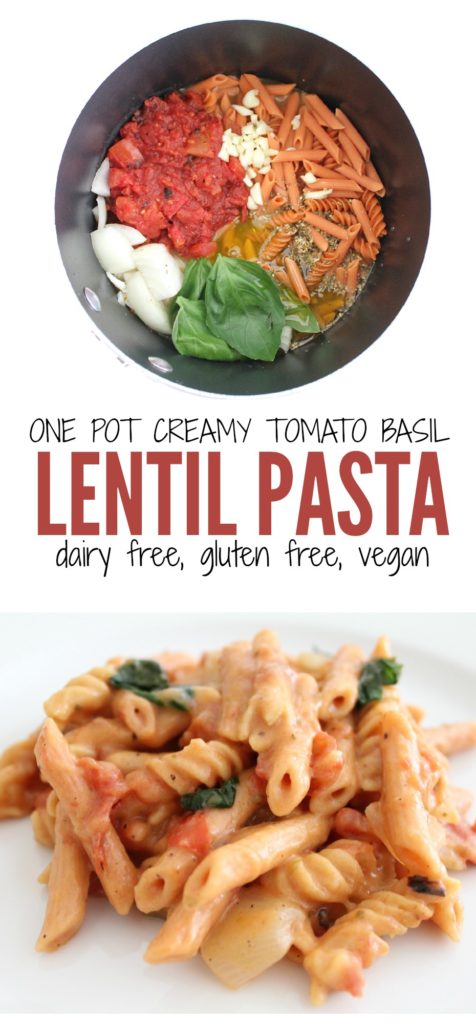 Gluten Free, Dairy Free and Vegan One Pot Creamy Tomato Basil Lentil Pasta
Hot Off the Grill!
In-Season Summer Fruits and Vegetables
One of the greatest joys of summertime is the act of barbecuing, and most everyone has a favorite grilled food that they look forward to indulging in. When it comes to sustainable eating and grilling, options for the grill are endless. With a cornucopia of in-season fruits and vegetables, you can cook a table-full of vegetarian entrees, side dishes and desserts right on the grill. And, eating seasonal produce helps cut down on carbon emissions that are produced by oil-drinking boilers that are used to heat greenhouses and by power plants used to keep things frozen.
Vibrantly colored fruits and vegetables are an easy-to-prepare accompaniment to other grilled foods. With their tantalizing textures and fantastic flavors, grilled sides and desserts are as stunning and delicious as grilled entrées.
When grilling produce you'll want to make sure that your grill rack is brushed clean before you start, and keep in mind that cooking times will vary according to your choice of fruits and vegetables being grilled. Always make sure to clean your vegetables as well, before grilling (pat dry with paper towels if necessary).
Here are some easy 'in-season' produce grilling tips for sumptuous summer eating.
Corn: Gently peel back husks without removing them and pull off silks. Replace husks and soak corn in a bowl of cold water for 30 minutes. Shake off excess water before placing corn on a grill rack set over medium heat. Grill, turning occasionally, for 15 to 20 minutes. When done, brush with butter or garlic butter. Corn is a good source of vitamin B, folic acid and the antioxidant lutein. It is also high in soluble fiber.
Eggplant: Slice eggplant into ¼-inch slices and toss with a little olive oil then sprinkle with salt and pepper. Grill over high heat for 3 to 4 minutes per side or until lightly golden brown and slightly charred. Eggplant is very low in saturated fat, cholesterol and sodium. It is a good source of vitamin C, vitamin K, thiamin, niacin, vitamin B6, magnesium, phosphorus and copper.
Nectarine: Choose firm, but ripe, nectarines. Halve and pit them. Preheat grill to medium-high heat. Brush nectarines with melted butter. Place fruit cut side down on oiled grill and cook, uncovered, for 3 minutes. Turn and cook an additional 3 minutes. Brush with honey and sprinkle with cinnamon. Nectarines contain a fair amount of vitamins A and C.
Peach: Choose firm, but ripe, peaches. Halve and pit them. Preheat grill to medium-high heat. Brush peaches with melted butter. Place fruit cut side down on oiled grill and cook, uncovered, for 3 minutes. Turn and cook an additional 3 minutes. Remove from grill, and when cool enough to handle, peel off skin. Top with a scoop of ice cream. Peaches contain both vitamins A and C.
Sweet Onion: Cut sweet onions, such as Vidalia, into 1-inch thick slices. Brush slices with olive oil then salt and pepper. Grill for 15-20 minutes, turning occasionally and brushing with oil. Sweet onions are cholesterol-free, fat-free, a source of fiber, high in vitamin C and very low in sodium.
Nothing beats good old-fashioned slow cooked food!
These recipes are full of flavor and easy to make. From classic roasts to hearty stews, there's something for everyone.
View Recipes >
Simple Recipes for Fantastic Meals
Delicious meals for the cold weather. They're hearty enough to keep you going, and will satisfy even the hungriest appetite. Whether you're craving beef, pork or chicken, we have you covered. Try a few of these recipes and add them to your collection. Making a wholesome filling meal doesn't have to be hard.
View Recipes >