Here's to Your Health!
Ideas, Recipes, and Tools for Eating Well
Wellness
|
Articles Article
Search for Healthy Articles
Find Healthy Recipes
May We Recommend
Diet Preferences
Please

login

to set your preferences
WELLNESS TOOLS
EATING BY COLOR
Healthy Aging
Blues
Immunity
Orange
Antioxidant
Green
Prevention
White
Cancer-Fighting
Red
WHAT'S IN SEASON?
GLOSSARY
Healthy Pin of the Week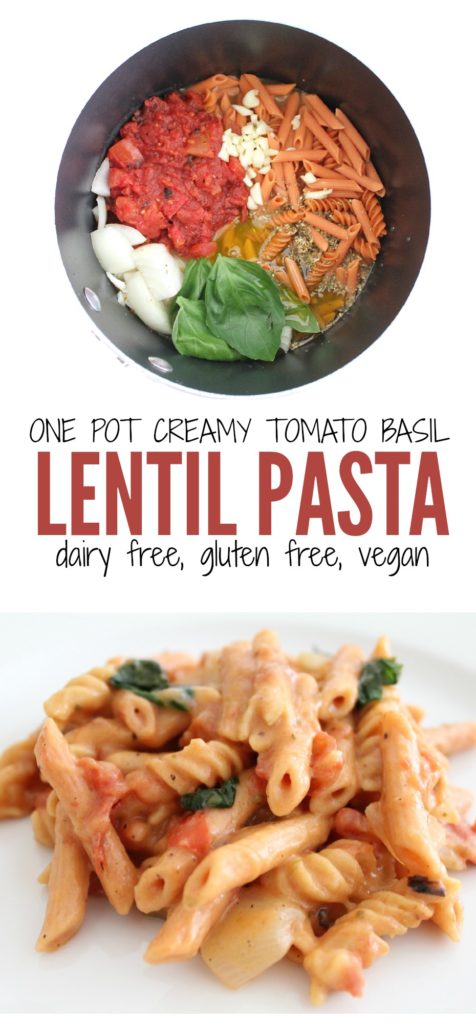 Gluten Free, Dairy Free and Vegan One Pot Creamy Tomato Basil Lentil Pasta
Fruits & Veggies - More Matters
Why Eating More Is Better
Do you remember 5 A Day? The program that encouraged people to eat at least 5 servings everyday of fresh fruits and vegetables. Today, in the United States, the program has been renamed, Fruits & Veggies – More Matters. The core idea is the same, though updated to better reflect individual dietary needs. For example, the campaign suggests that most Americans need more than only 5 servings a day, sometimes as much as 10! The Fruits & Veggies – More Matters campaign is working hard to inform people on how to consume more fruits and veggies, ways to prepare meals and why eating produce is important.
Eat for Better Health
The simple truth is, fruits and vegetables are a natural source of essential vitamins and minerals, nutrients the human body needs in order to properly function. Luckily, eating the recommended daily servings of fruits and vegetables can be easier than you might think. Besides fresh produce, there's frozen, dried, canned and also 100% juice. Now eating 5 servings a day doesn't sound like a challenge, does it? Think of breakfast, lunch and dinner in terms of quality and content. Choose a healthier option, have a salad rather than a burger, apple slices instead of French fries. The idea is to curb your cravings rather than have a quick fix. Healthier eating isn't an overnight transition. It may take some time to break an unhealthy habit. If you know you're going to have a shorter lunch break, brown bag it. If you are going out for dinner, look over the menu rather than going straight to the usual. Think before you eat, that should be the motto to keep in mind.
Top Tips for Healthy Eating
- Take advantage of dried fruit. Great for dressing up your salad and topping your morning cereal or oatmeal.
- Use fresh produce to dress up your leftovers, such as pasta, wraps, quesadillas, sandwiches, or casseroles.
- Use frozen and canned fruit/veggies for busy weeknight meals.
- Use fresh or frozen produce for morning smoothies to get recommended servings.
- Buying fruit bowls is a cost effective and convenient way to enjoy fresh produce.
Round Out the Meal
Eating healthy can be easy when you think about what you eat. Plan ahead and shop for only what you need. Spruce up your regular menu with beans. They are a good source of iron, natural protein, fiber and soluble fiber, all of which are necessary for good health. What fruits and vegetables you like the most? Have you tried adding them to your favorite dishes? Serve steamed carrots and broccoli with your steak dinner. Toss a few orange wedges, sliced strawberries or seedless grapes into your next salad. Whatever your preference is, find a way to make healthy eating work.
Find Out More
Visit the Fruits & Veggies – More Matters website, www.fruitsandveggiesmorematters.org, for more information on why fruits and veggies are important. Find nutritional information, like vitamin content, healthy recipes, shopping and meal planning advice, and over 300 short videos on how to check for ripeness. The Fruits & Veggies – More Matters website helps making healthy choices, healthy meals, and better shopping habits as easy as enjoying a slice of fresh cut watermelon!
Easy and Tasty recipes that kids love!
Try out these tried and true classics that kids go bananas over. They're fun, simple and delicious!
View Recipes >
Throw something on the barbie!
Summer is here and boy do we have a few delicious recipes for you! Try them out today, you won't regret it!
View Recipes >